We offer the use of a Land and Sea 1600 HP Computer Controlled Engine Dyno for break-in and testing of newly built engines, and performance tuning of race engines.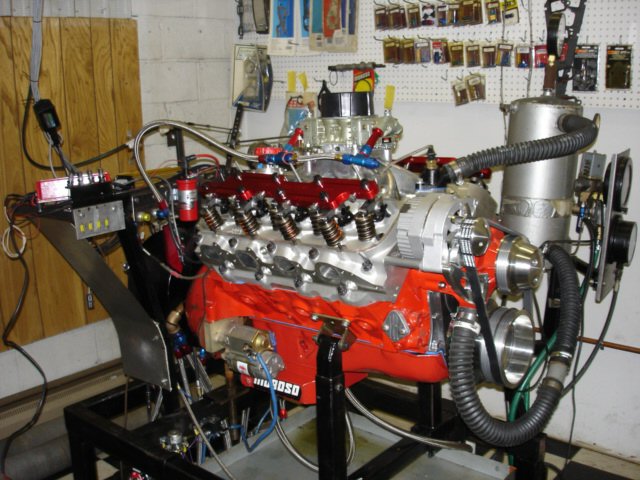 With dyno testing we can make sure you engine is set for maximum performance before you install it into your car.
Everything from water temperature, to oil pressure, to fuel consumption can be measured.
With the dyno we also use an O2 Sensor to properly calibrate your carburetor for optimal performance.